Paint, Sip and Soul with Lisa
Come Paint & Sip With Us!
Fun Art Parties with a Little Heart and Soul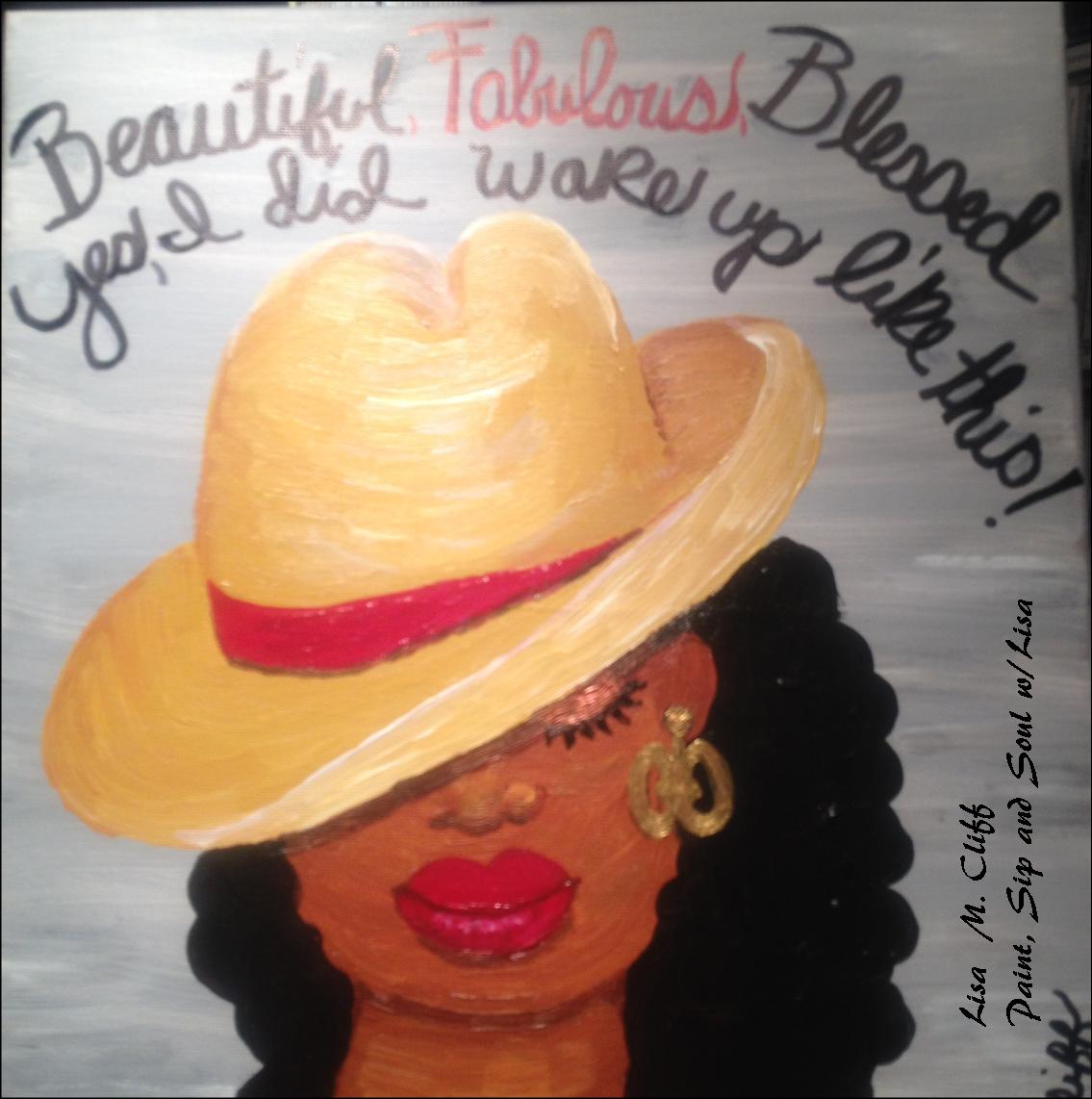 This painting was inspired partly from Beyonce' but more from a Face Book post that I read. A young lady had posted her own glamour selfie, with the caption, I woke up like this. I then scrolled down to read a few negative mean spirited responses from others, both men and women about her appearance. I am not sur...
Read Full Post »
/